Aptitude Lo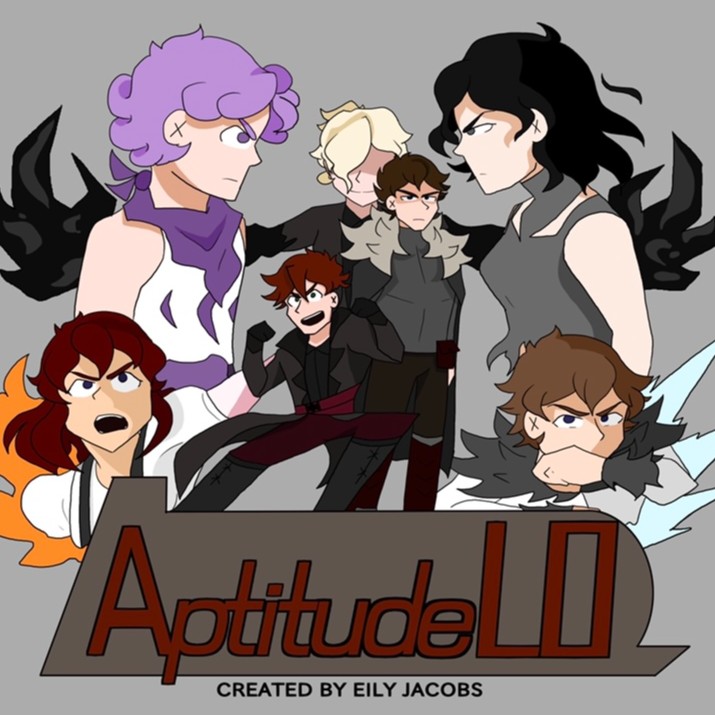 Long ago, powerful beings known as Aptitudes roamed the earth, each of them able to control their own separate element. Due to opposing elements and disagreements, four dangerous disputes appeared between 8 Aptitudes. To protect the people from their fights, they escaped to their own realms and left behind magical rings that a holder could use to settle the disputes for them. In present-day time, we follow the main character, Mercury Lo, who is a hyperactive secret agent that's terrible at his job. He is tasked with preventing a gang of assassins and thieves from stealing a ring from a museum - little does he know that he's about to be tasked with a greater job - helping free the Aptitudes of their disputes and bringing them back to the Earth they once roamed.
Episodes
Episodes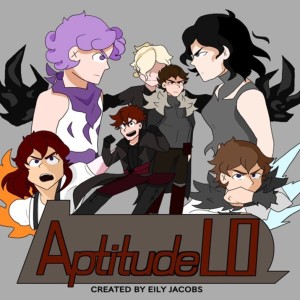 Tuesday Mar 01, 2022
Tuesday Mar 01, 2022
Mercury finds himself face to face with the terrifying leader of the assassins, Greyson Dirk, as they end up stuck in a mystical realm of clouds. Upon discovering the owner of this realm, a floating child named Morpheus, they find themselves forced to get along in order to claim the ring's power and settle an ancient dispute.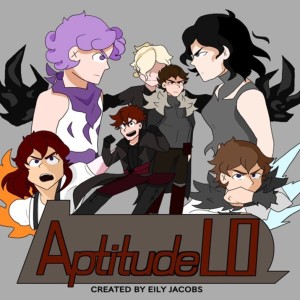 Tuesday Mar 01, 2022
Tuesday Mar 01, 2022
Mercury Lo is sent on his first mission as a secret agent, hoping to live his dream as the "coolest secret agent ever." Tasked with recovering a ring stolen from a museum by a gang of thieving assassins, he shows off his cool spy skills - only to be caught by the enemy. Escape seems challenging, but it may be even more so when the ring he was supposed to collect turns out to be a portal to another realm.
CAST AND CREDITS
"Aptitude Lo" can never be a story without the talented voices, editors, and music artists behind it!
VOICE CAST: Mercury Lo - John Patneaude/ Greyson Dirk - Corey Borchers /Eleena Moon - Chara Lin /Hestia Brightburn - Loganne Digma /Josh Woods - Erik Smith /Wren Black - Will Engel /Clif Dhrishit - Mr. Charles /Vida Baldwin - Damaro Gough /Apollo Samson - Claradactyl/ Owin Greystone - Andrew Mayne /Morpheus - Aubrey Poppleton /Nox - Mimi Brown /Ignatius - D Sumner /Neve - Jess Floam /Jericho - Reshel Mae /Phoebus - SethHeart /Horith - Patrick Hurt /Esme - JustKallmeK /Gang Member 1 - Flashstorm /Gang Member 2 - Zachary Taki /Guard - Patrick Hurt /Speaker/Announcer - Sami Jaz Doctor - Anthony Ray
MUSIC TEAM: Music Composer 1 - Jayden Raske Productions /Music Composer 2 - Kris Smith (TekSoda) /Vocalist - Dream Kittu
STUDIO EDITORS: Sound effects - Patrick Hurt /Music compilation - Eily Jacobs /Final Processing - Eily Jacobs
DIRECTION: Eily Jacobs
CASTING DONE THROUGH CASTINGCALLCLUB